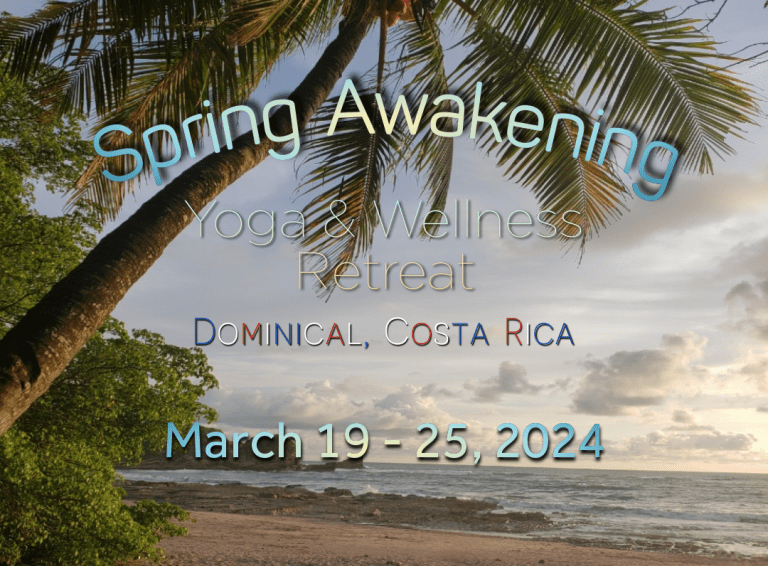 Revitalize, Attune, Flourish
Cultivate the balance between lightness and darkness; lean into the senses and elements to harmonize between being and doing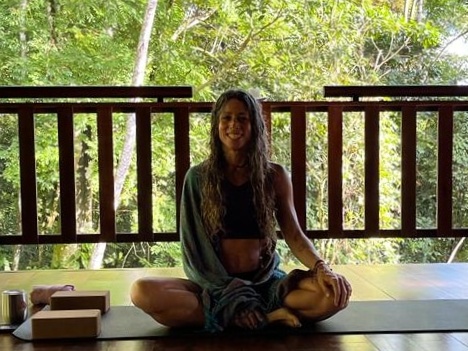 Immerse yourself in a week of lush wellness to honor the fresh start of Spring. Balance the breath, the body, and the energy space with practices, ceremonies, and excursions that use the elements and senses to to align the mind, body, and spirit. A breath of fresh air after a long winter's rest in the quaint little surf & yoga town of Dominical, Costa Rica, just steps to the South Pacific Ocean at the private eco-retreat center, Danyasa.
The Spring Equinox is a beautiful time to find balance between solar and lunar energy. The perfect opportunity to incorporate practices that foster a sense of inner harmony and to allow for both action and inaction in daily living.
Through daily practices, including meditation, various styles of yoga, workshops, ceremonies, guided imagery, and spirituality we will embrace the new season, immerse ourselves in nature essences, find balance, plant seeds, and blossom in growth.
Key Takeaways: Immersion in health & wellness lifestyle, including practices & nutrition | Creating balance & fostering growth | Gifts and awareness to take home with you
Private online coaching session/meeting with host Lori Dye prior to retreat & unlimited WhatsApp communication to have questions answered before, during travel and during and throughout the week of the retreat
Ground transportation from SJO International Airport to Danyasa on 3/19/24 and back to SJO on 3/25/24
6 nights / 7 days at the beautiful Danyasa Eco-Retreat Center in Dominical, Costa Rica
3 daily delicious locally sourced farm-to-table plant-based meals, with separately prepared lacto-ovo breakfast options available
Filtered water, coffee, tea all day, each day
Daily meditation
Daily yoga asana; 2 or more daily classes
Daily workshops (flower essences & aroma, chakras, self-care with nature, balance)
Natural waterfall & Nature hike excursions
Group guided imagery sessions
Spring Equinox celebration
Guided Shamanic meditation
Ceremonies (cacao, kirtan, fire celebration)  
Air-conditioned rooms with 1500 thread count sheets, private balcony, daily housekeeping, natural soap, shampoo & conditioner, pool towels, and a safe in each room.
What's not included: Everything else (e.g., transportation to SJO, Danyasa's additional services, travel insurance, additional excursions, etc.). Arrangements for extra excursions and body work during leisure time available at an at additional charge.
Day-by-day agenda (subject to change)
Arrive at SJO International airport by 9 AM, where you will be met by our ground transportation driver at 10 AM to bring you through the beautiful countryside to Danyasa Eco-Retreat Center.
Opening Circle
Core & Balance Asana practice
Dinner
Fire Ceremony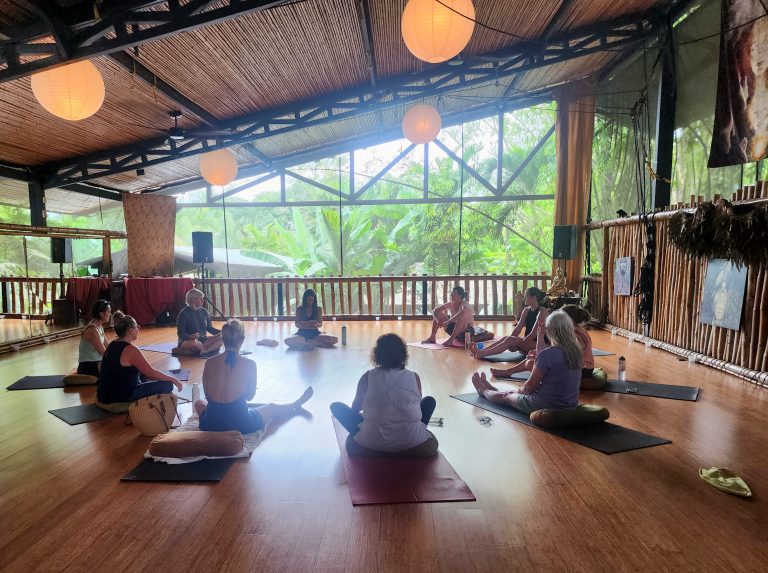 Guided group meditation
Yoga
Breakfast
Free time
Lunch
Bija mantra meditation & chanting + journaling workshop
Kundalini yoga
Dinner
Cacao & Kirtan Ceremony
Guided g

roup meditation
Yoga
Breakfast
Free time
Lunch
Aromaflor beach spa workshop
Sunset Yoga at the beach
Dinner
Group hypnosis / guided imagery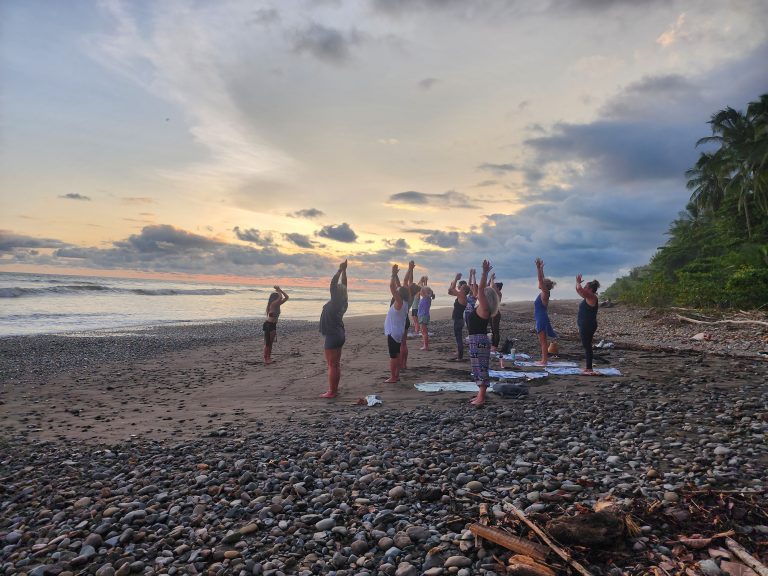 Hacieda Baru Bird Watching Walk (w/bagged breakfast)
Guided group meditation in nature
Free time
Lunch
Perfumery workshop
Yoga
Dinner
Yin Yoga w/aromatherapy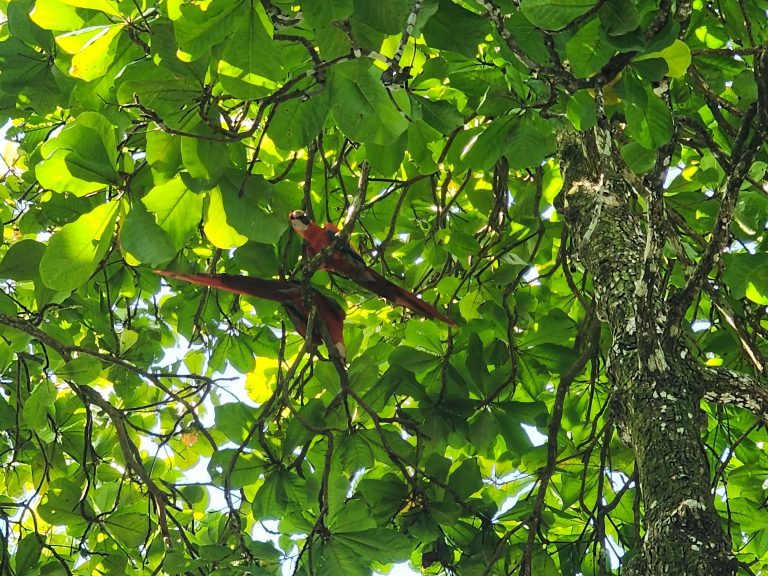 Guided group meditation
Yoga
Breakfast
Nauyaca waterfall excursion
Lunch
Free time
Yoga
Dinner
Restorative candlelit yoga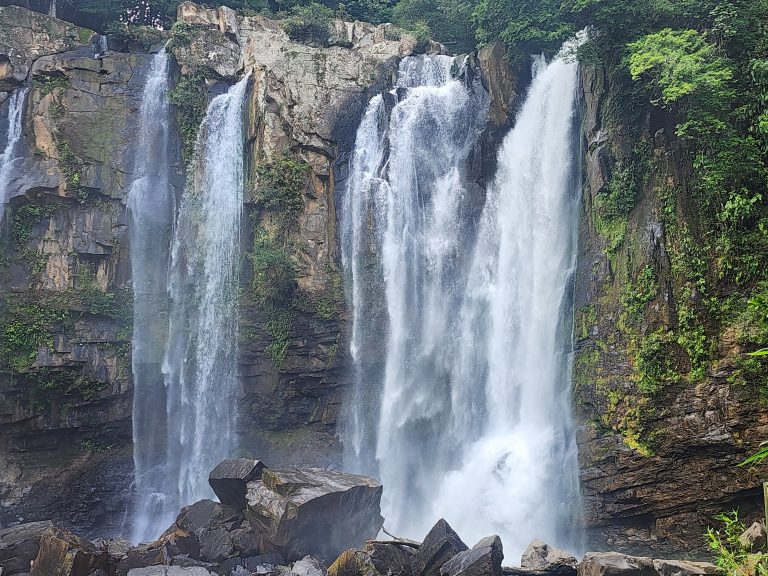 Guided group meditation
Yoga
Breakfast
Free Time
Lunch
Rose Goddesses Workshop 
Balance asana lab
Dinner
Guided shamanic journey
Guided group meditation
Yoga
Breakfast
Farewell Hugs & Photos
Depart Danyasa around 9am, arrive at SJO before or around 1:30pm to catch your 4 PM or later flight home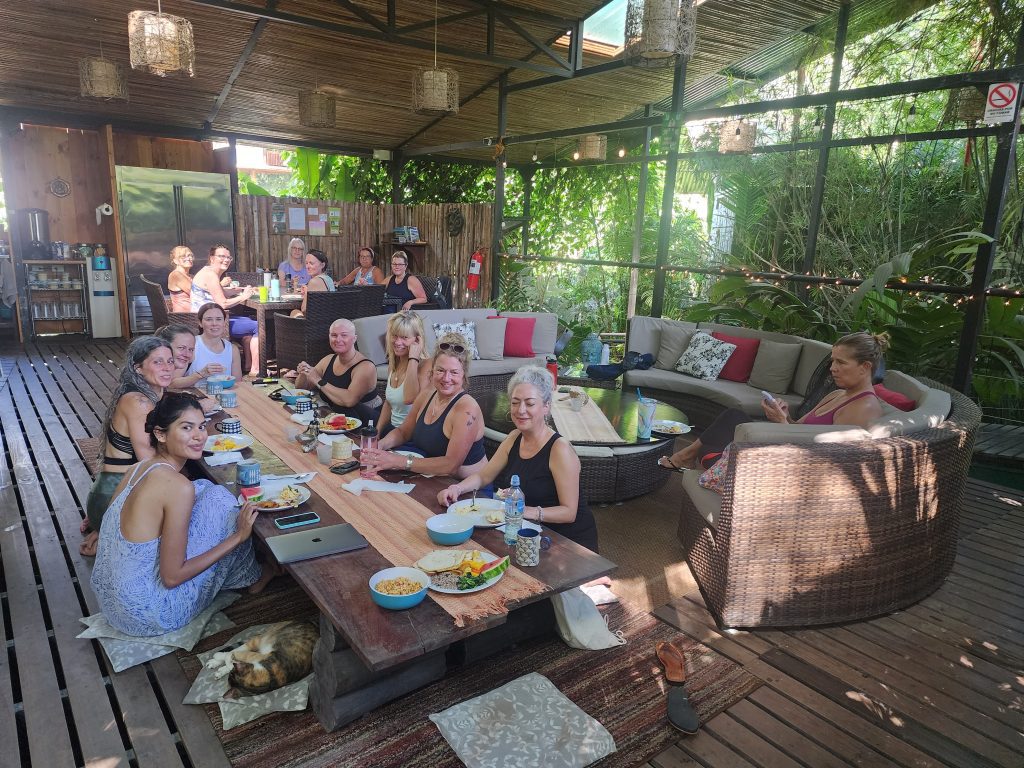 Danyasa Yoga Retreat & Eco Lodge offers world-class accommodation and movement arts experiences in a unique and exceptional setting. Nestled in the verdant and resplendent natural beauty of Costa Rica's Southern Pacific Coast, it's your home for retreats, classes and teacher trainings in yoga and other movement arts, as well as a hub for surfing, adventure, exploration and relaxation. Imagine yourself sitting beneath a majestic waterfall, exploring the rainforest, diving under the warm waves, practicing yoga in the beautiful Bamboo Yoga Play studio and staying in the eco-chic container rooms. TripAdvisor ratings place Danyasa in the top-ranked 10% of hotels in the world.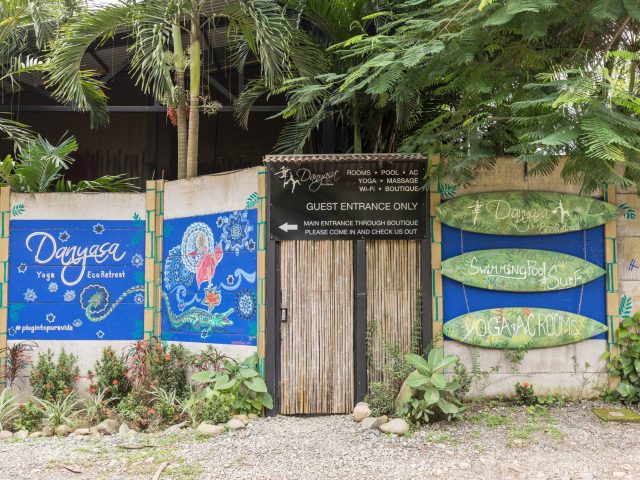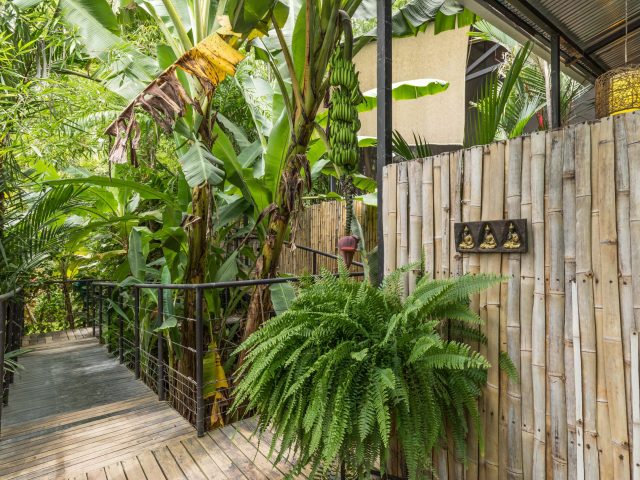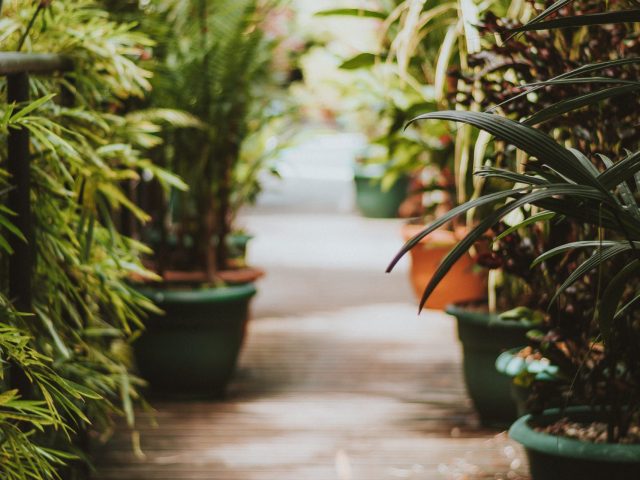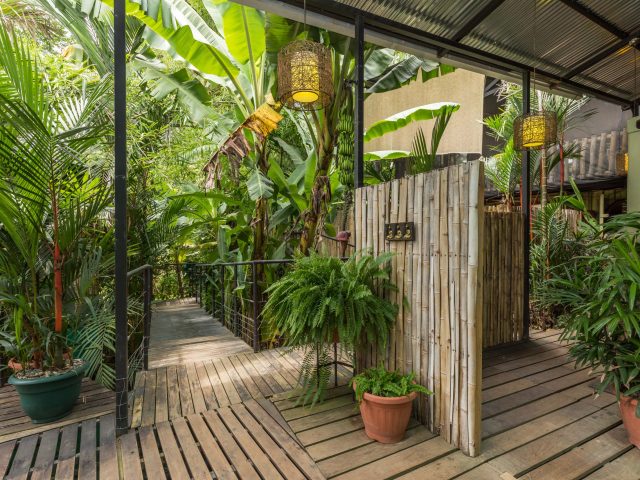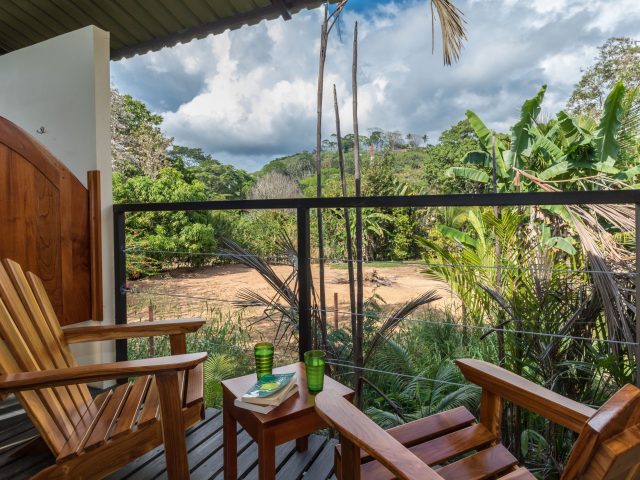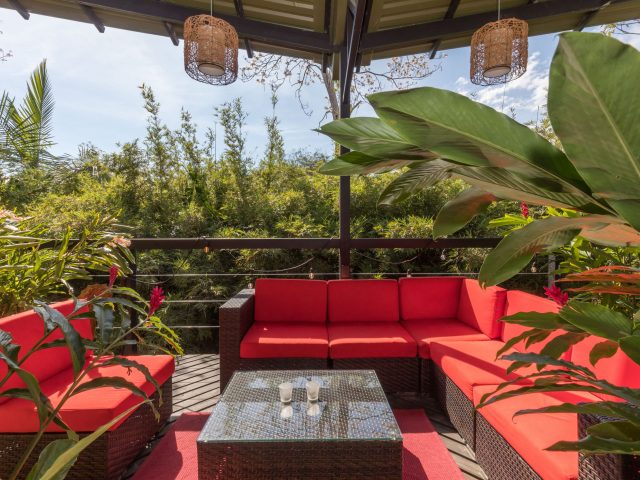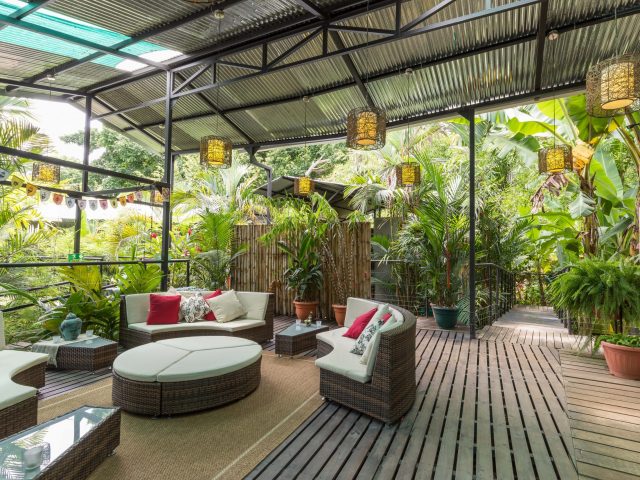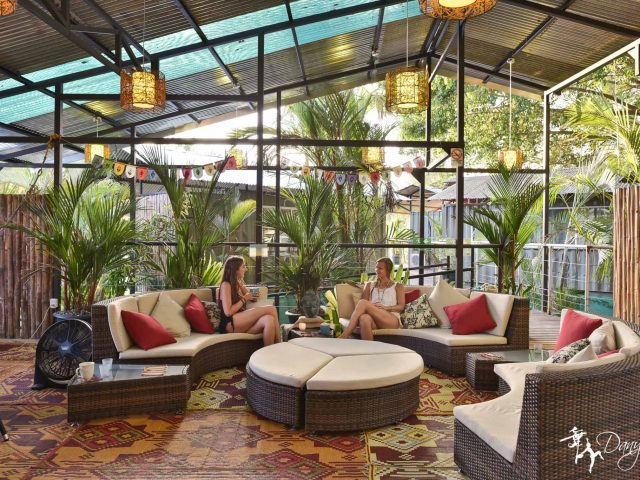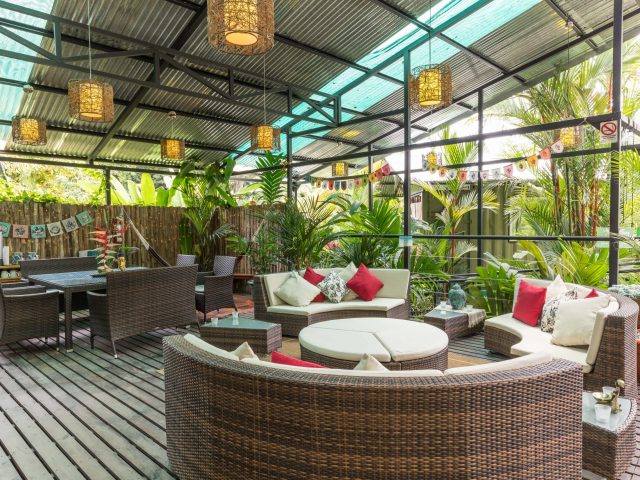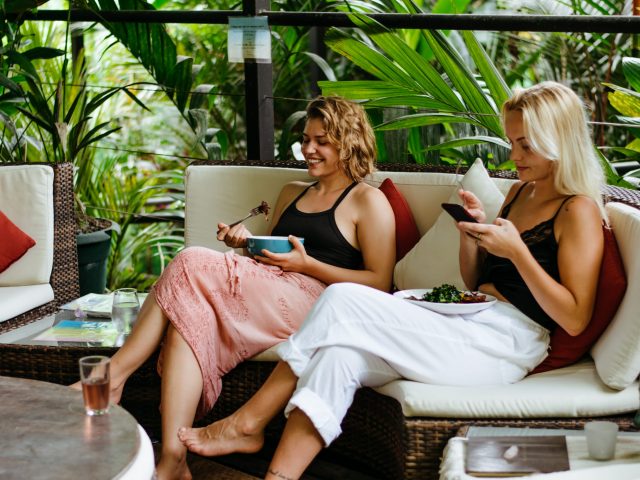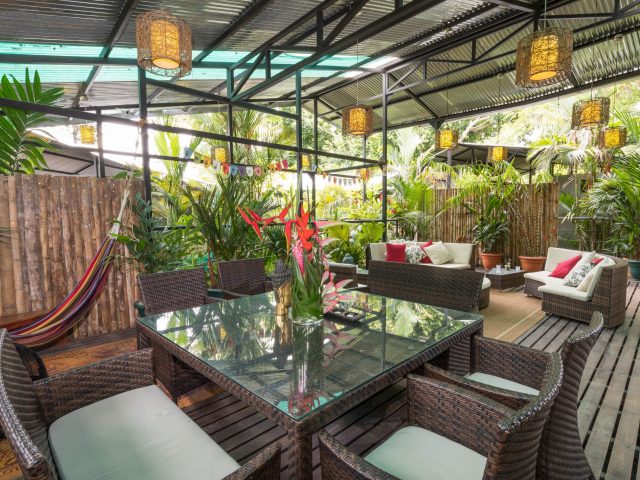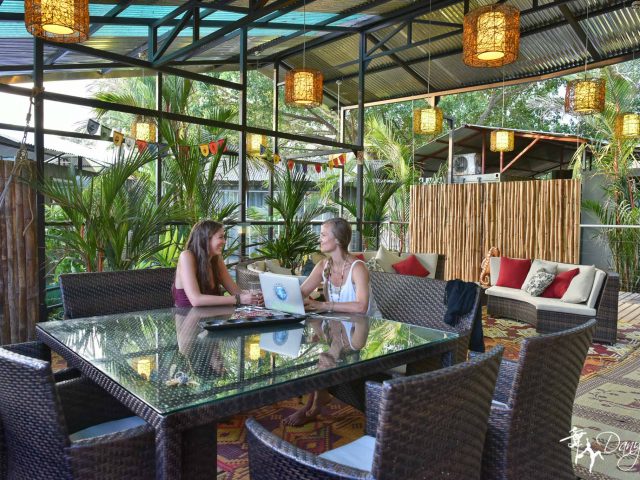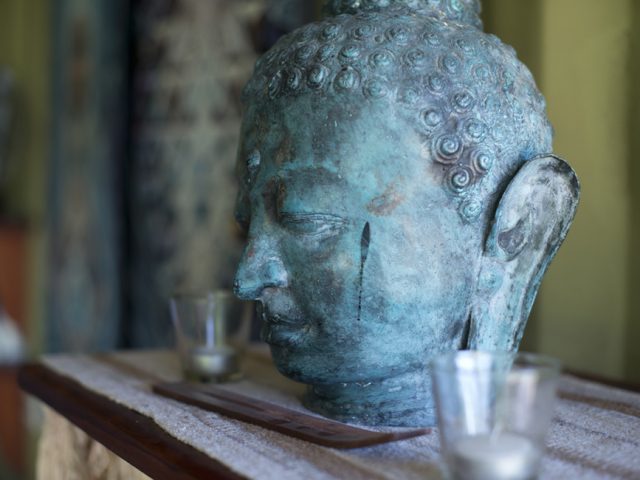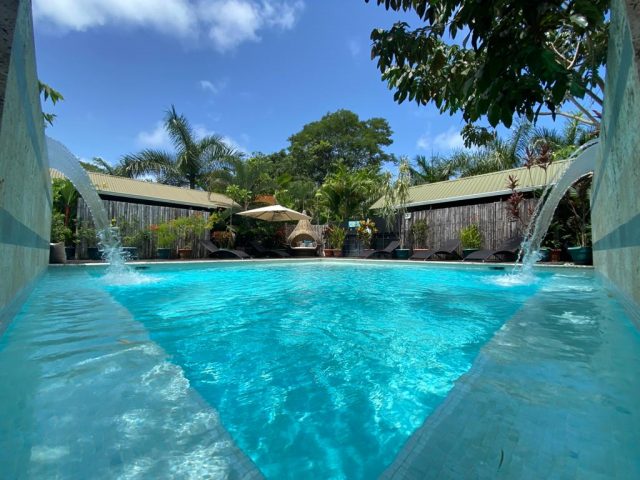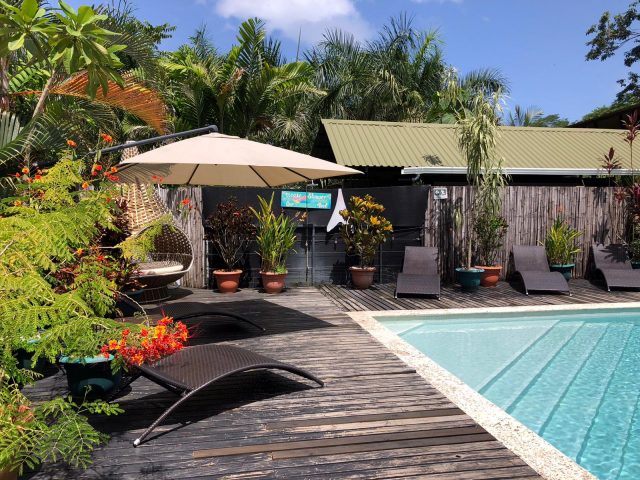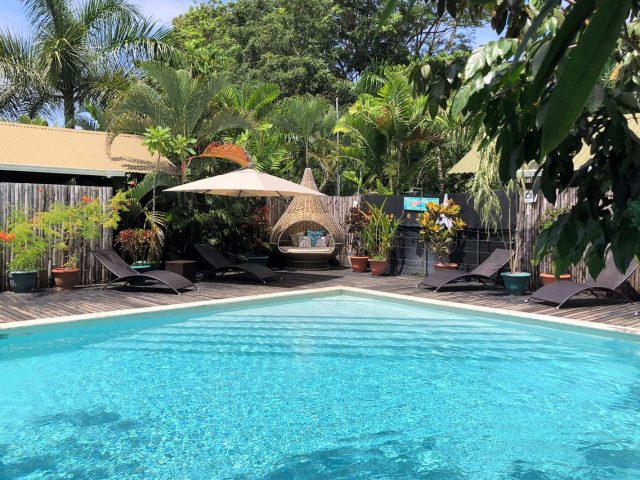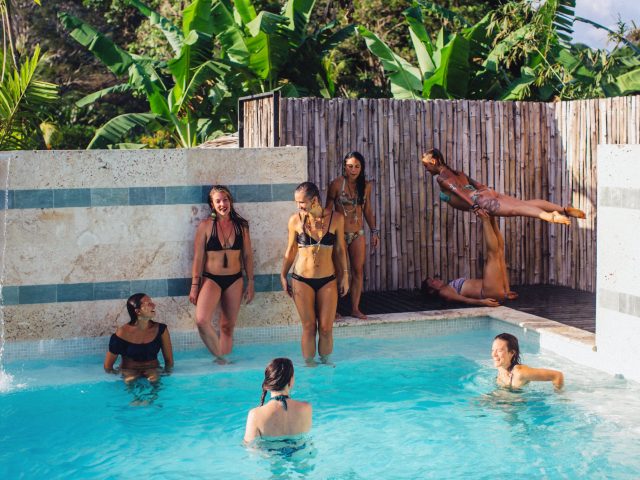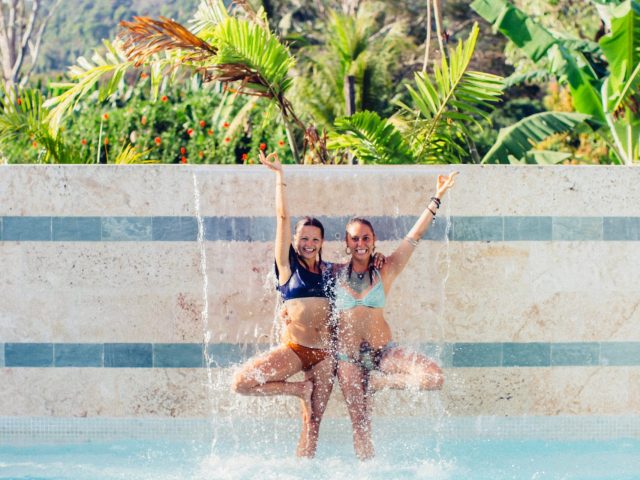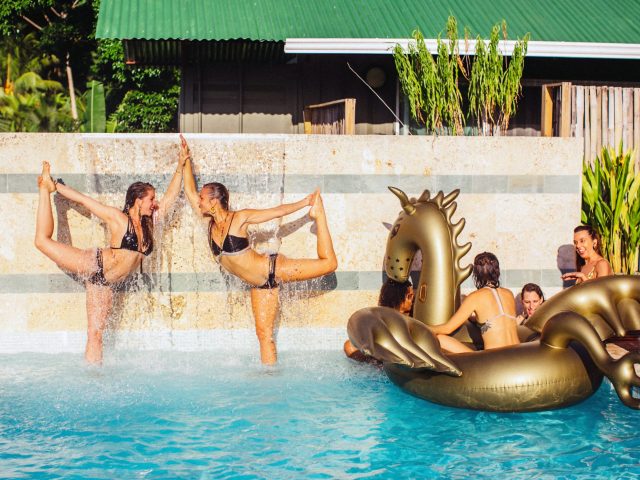 Air-conditioned rooms with 1500 thread count sheets, private balcony, daily housekeeping, outdoor showers/bathrooms (most rooms), natural soap, shampoo & conditioner, pool towels, and a safe in each room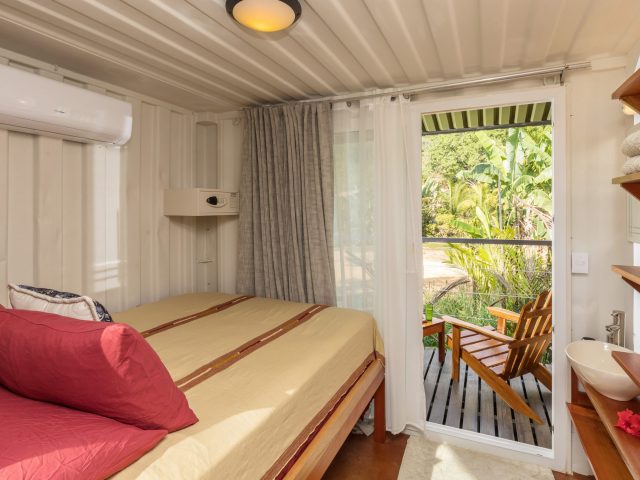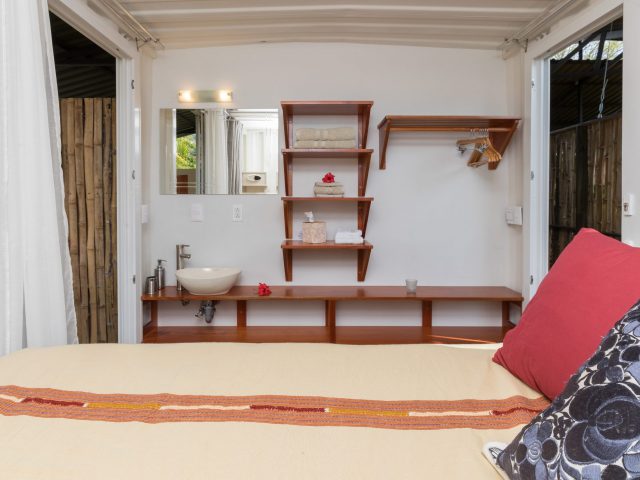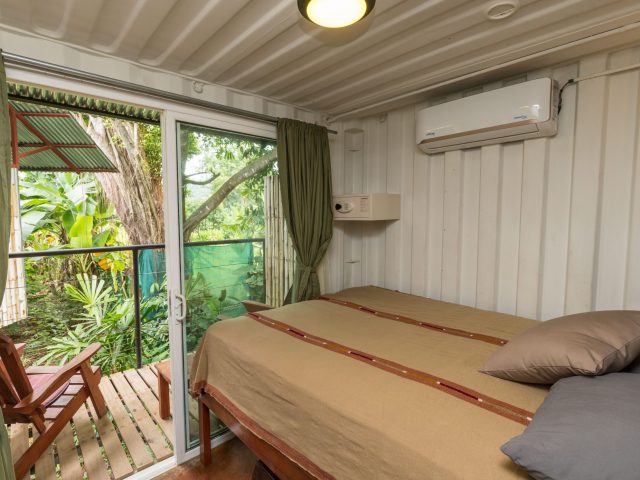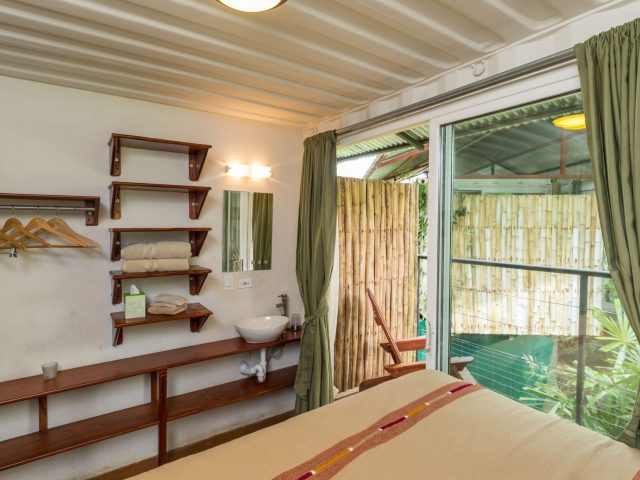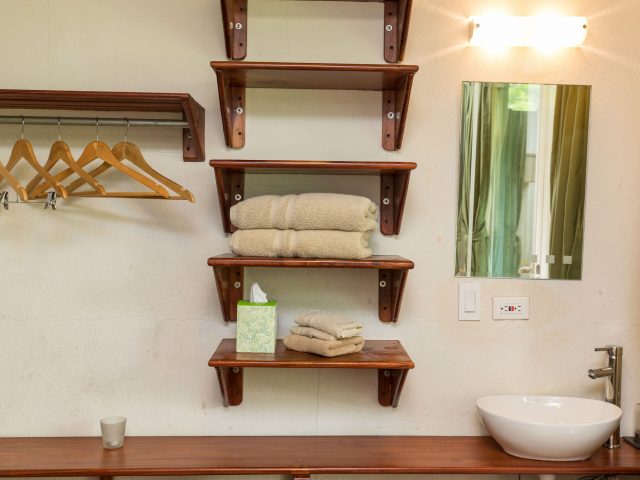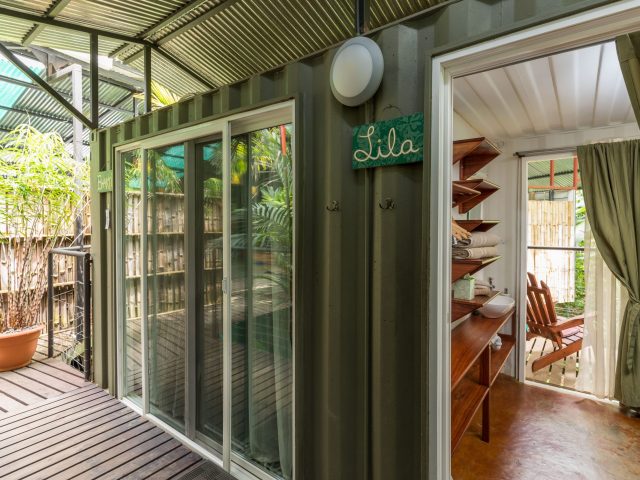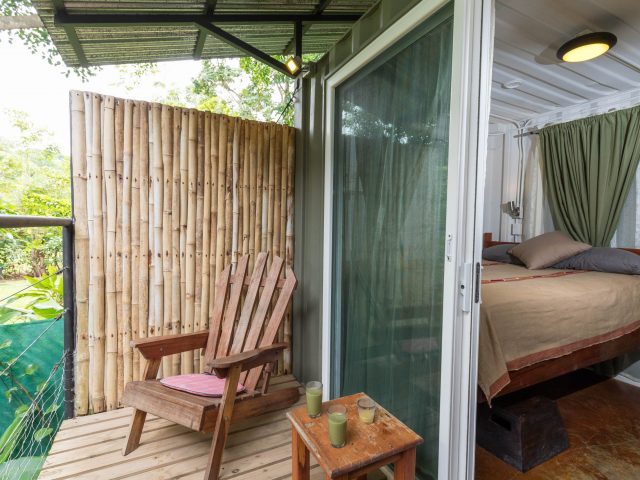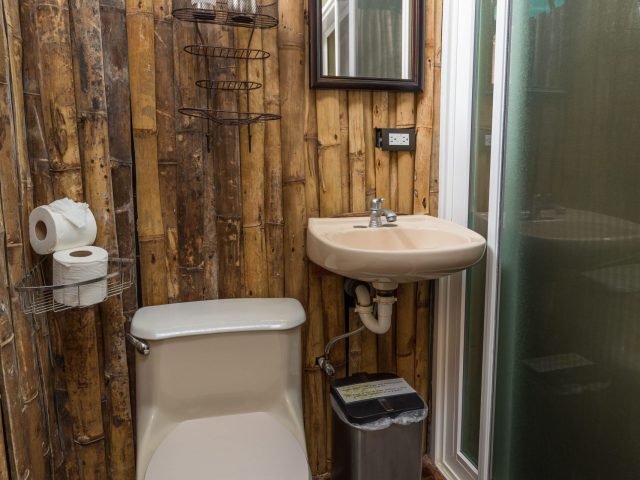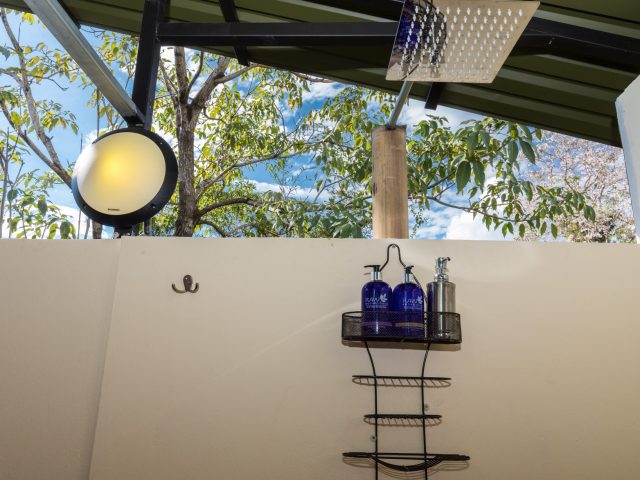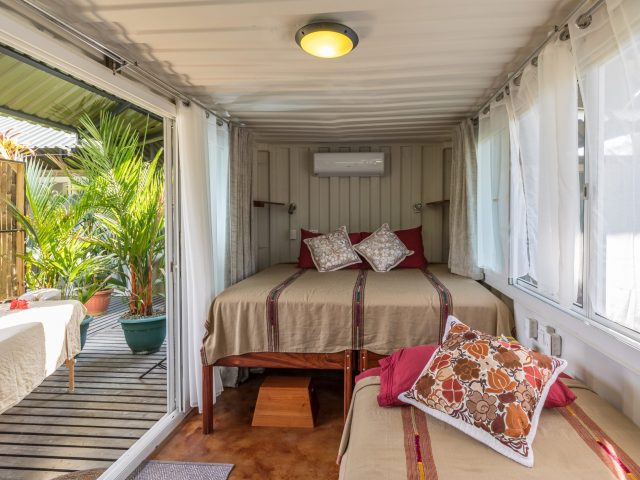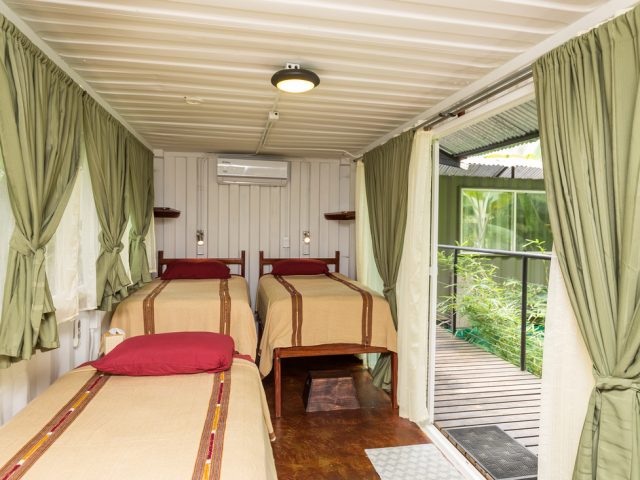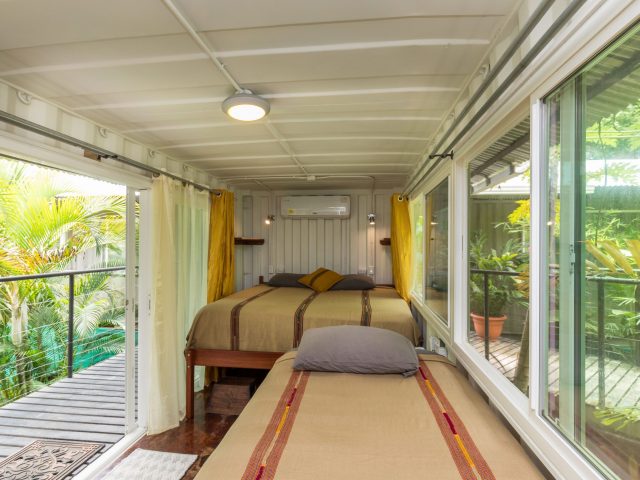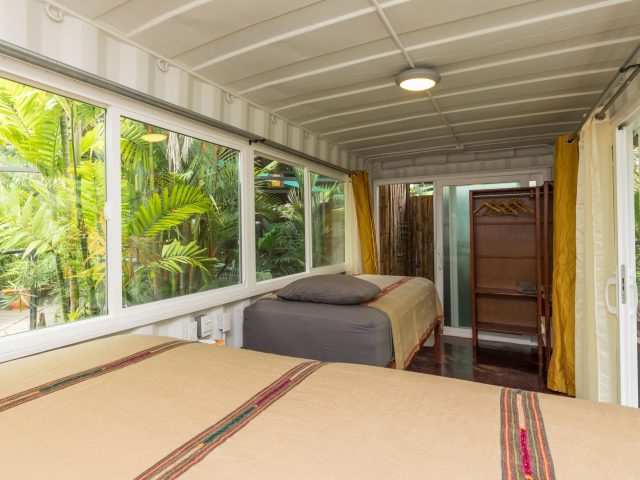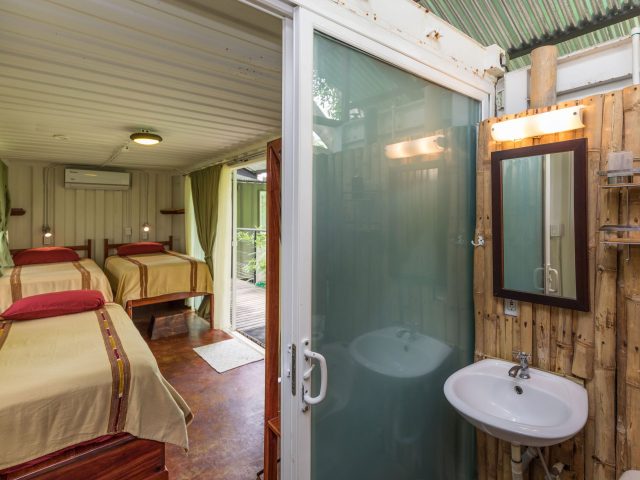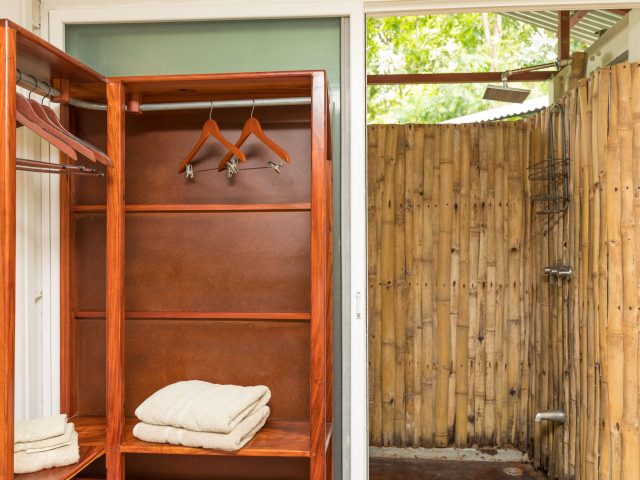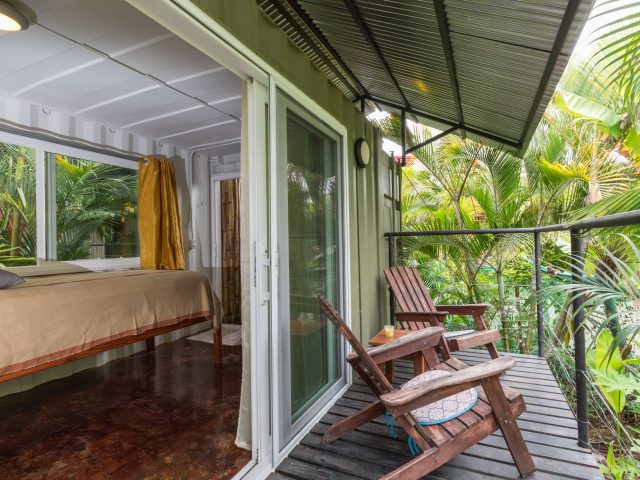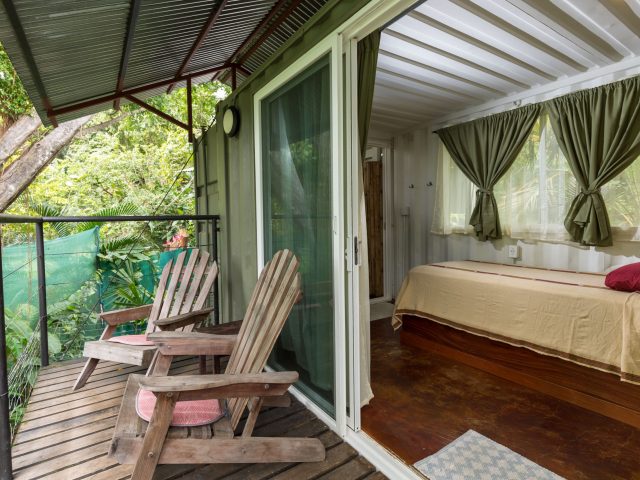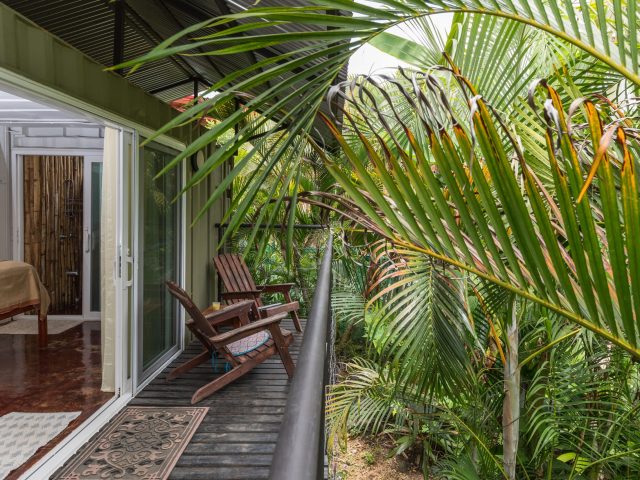 Locally sourced, farm-to-table plant-based meals (separately prepared lacto-ovo breakfast options available)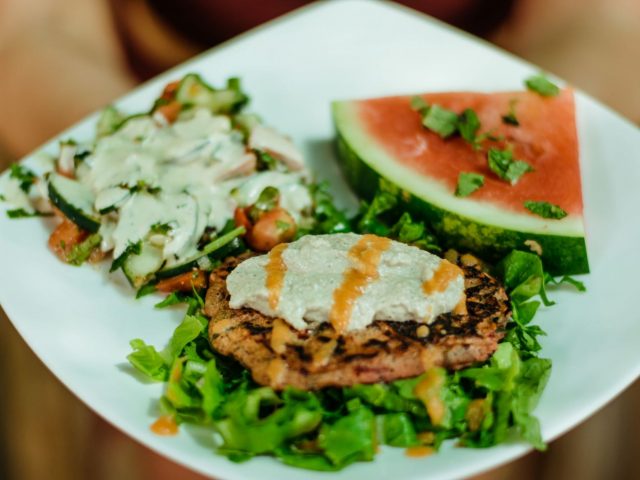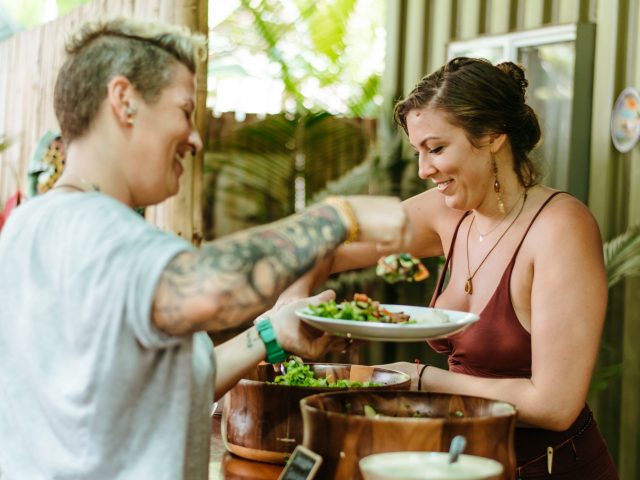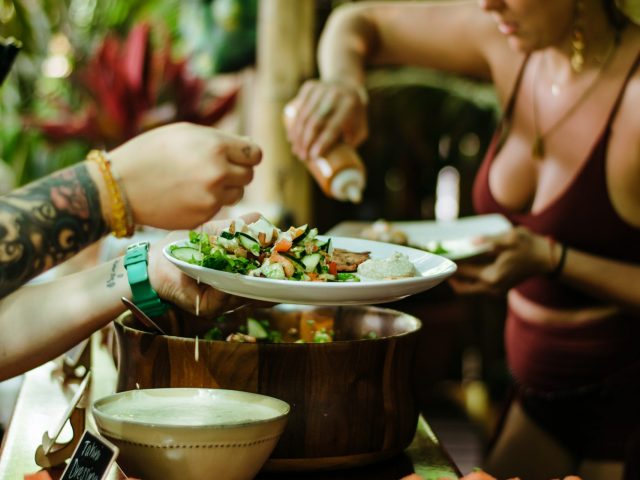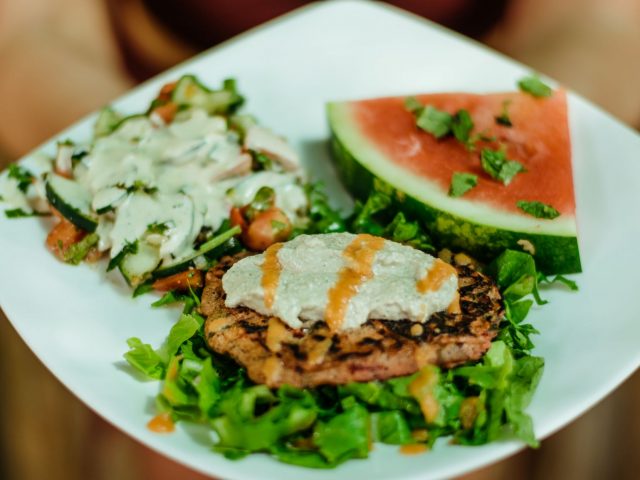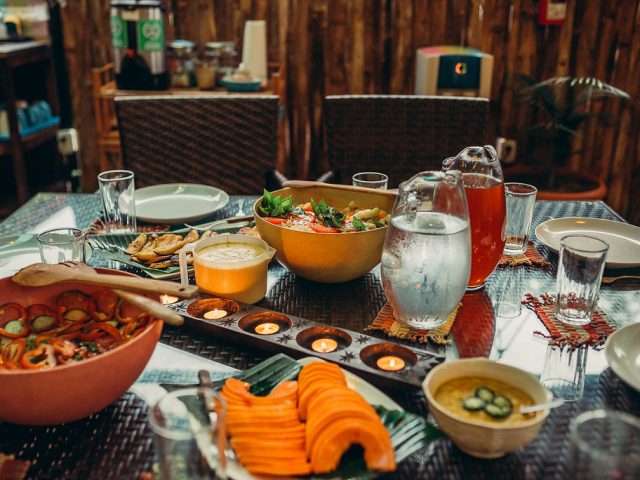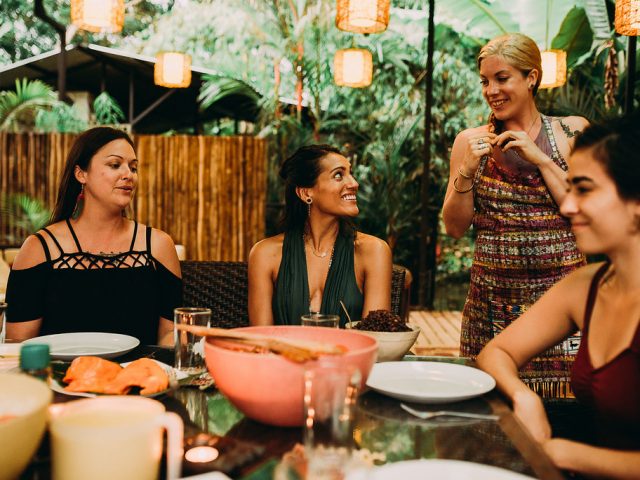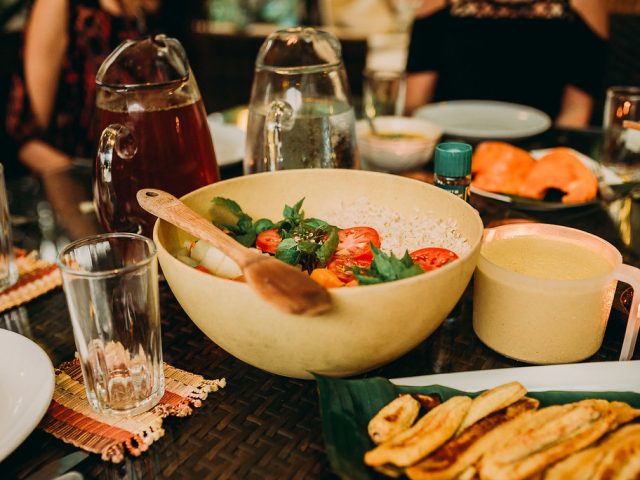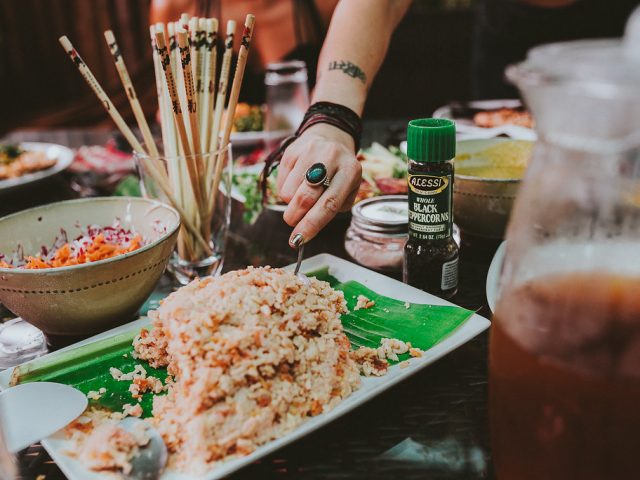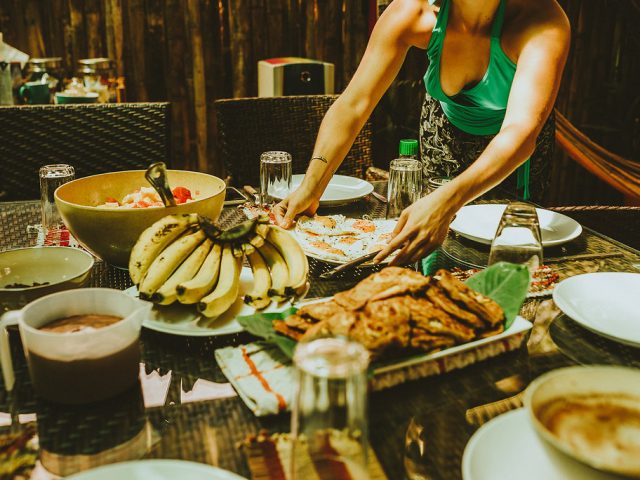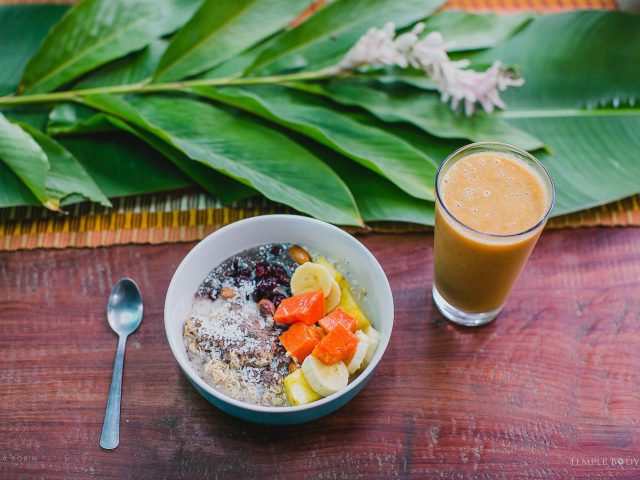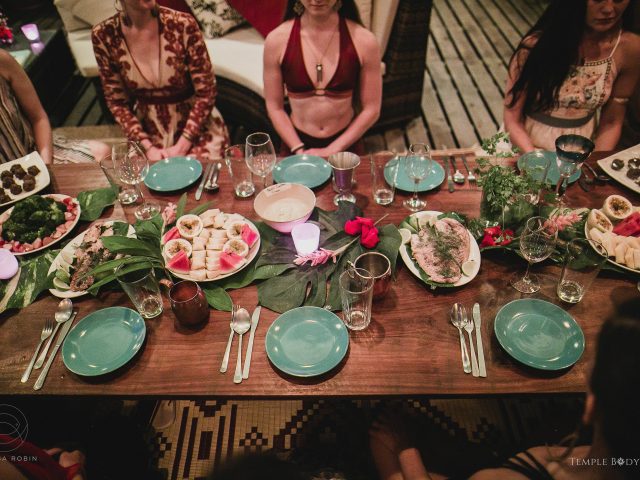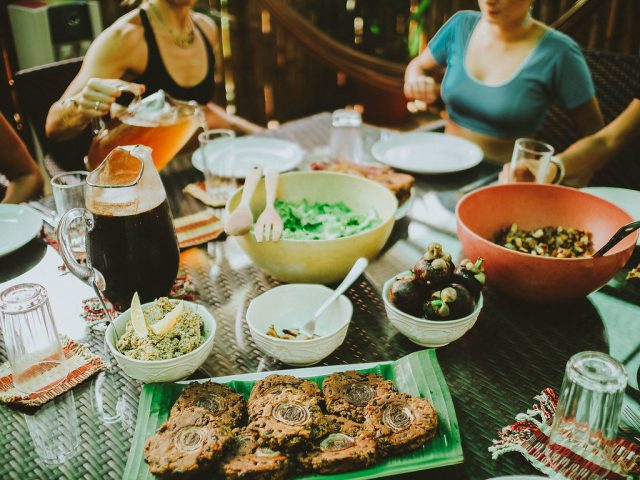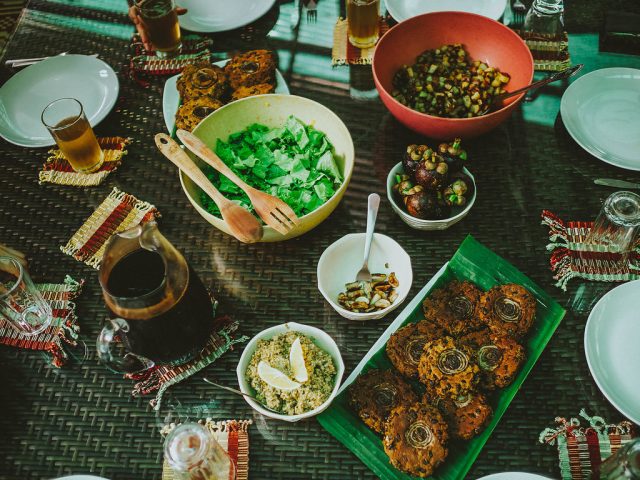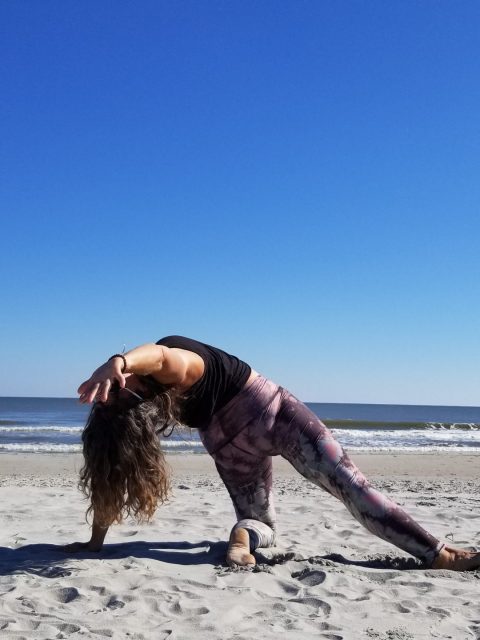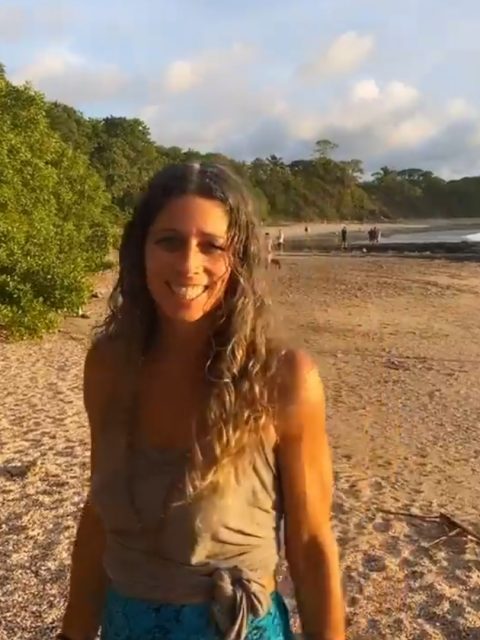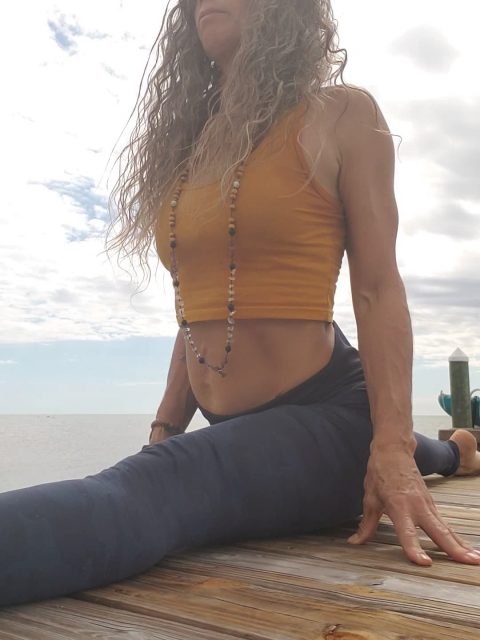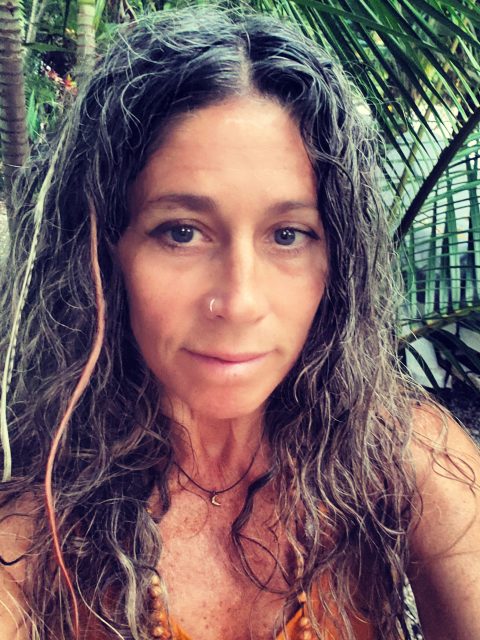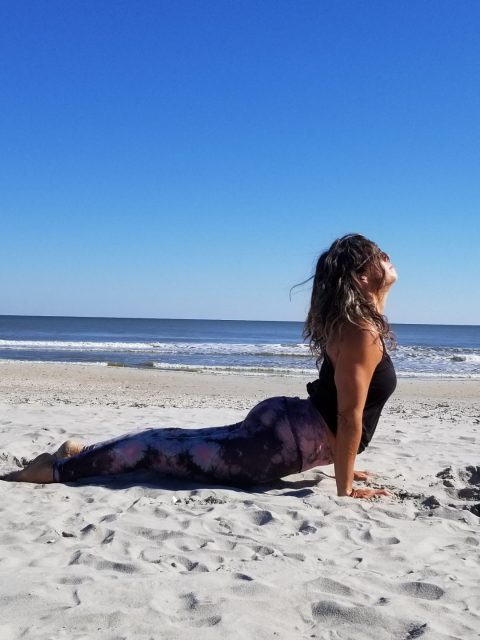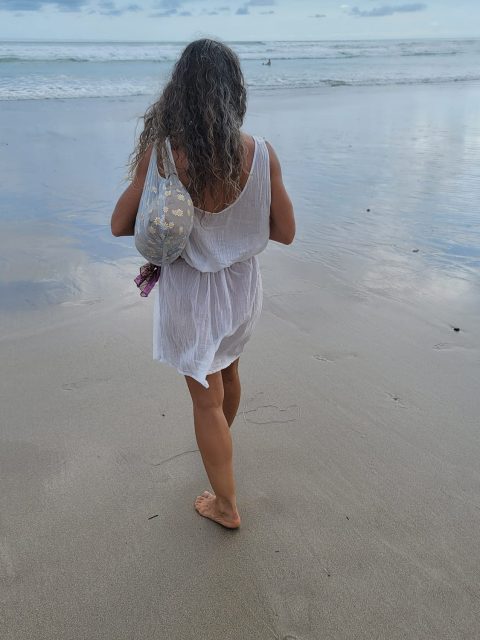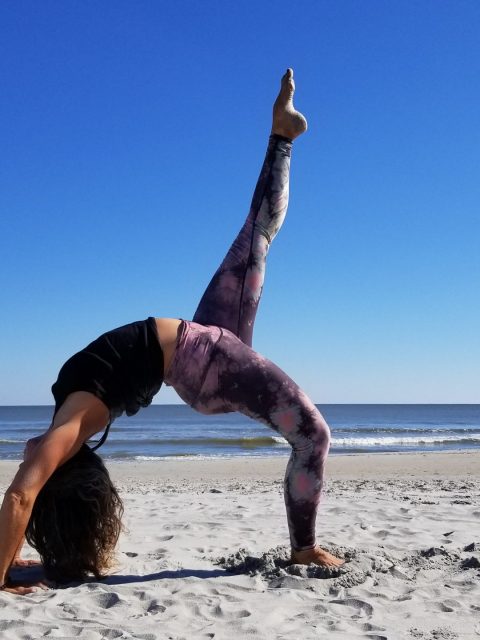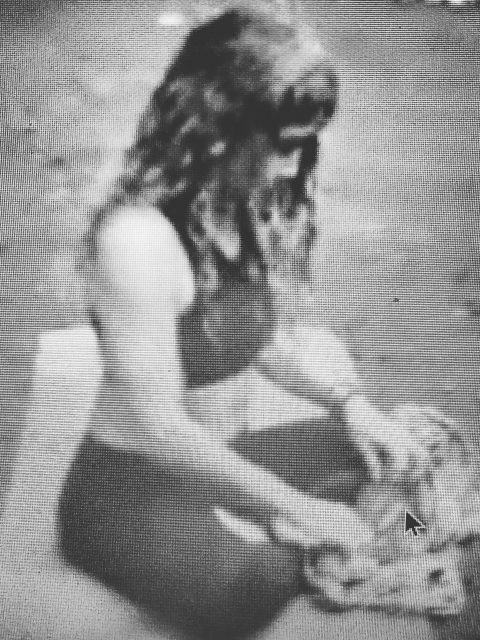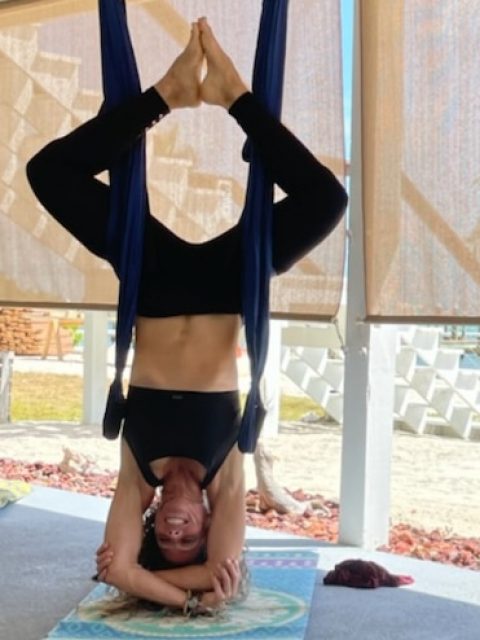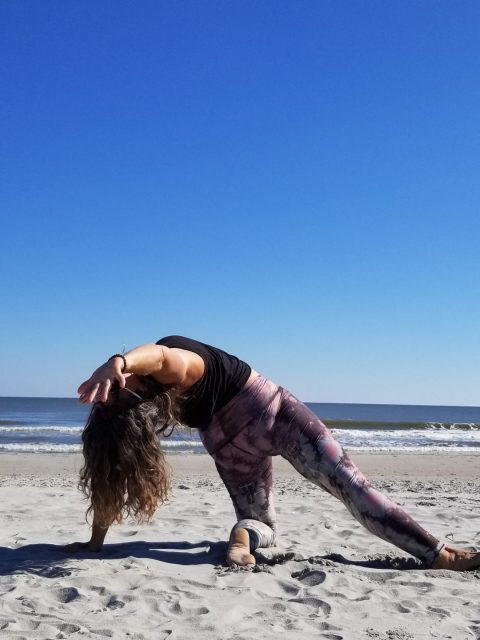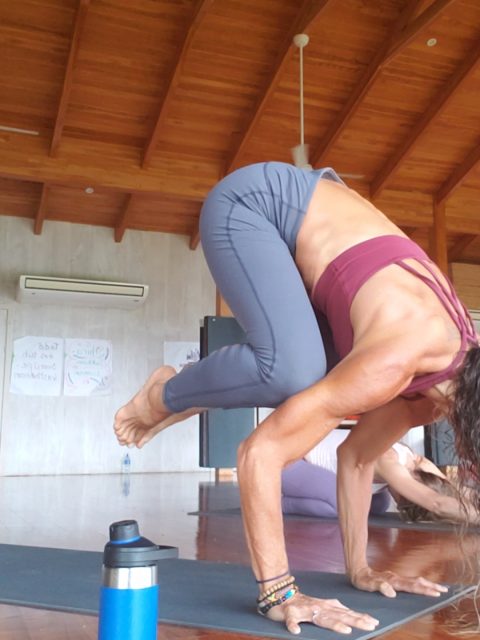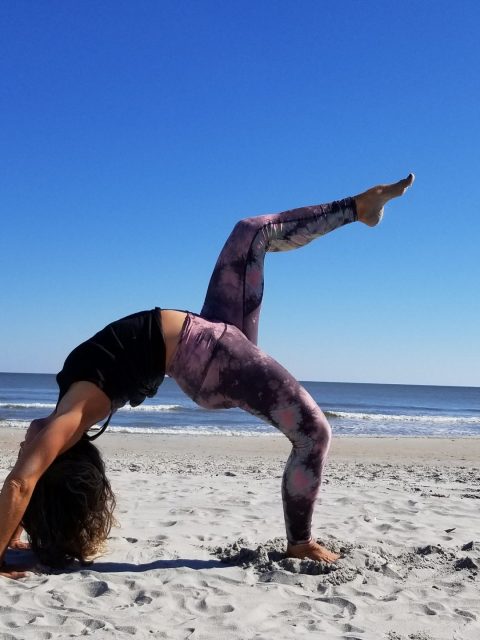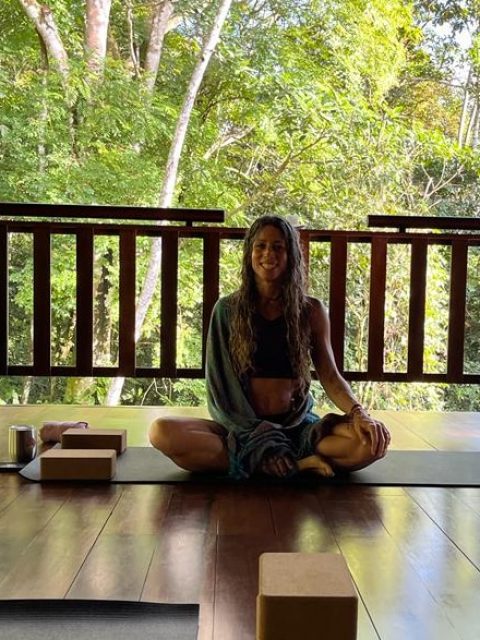 Village of Islands Yoga founder Lori Dye E-RYT, YACEP, is originally from Ottawa, Canada. She has traveled and taught yoga all over the U.S, in Canada, and Costa Rica, and now calls northern New York her home. She has been practicing yoga for over 30 years and it is truly her way of being. Her love of yoga lies in the magic of the breath, the harmony of internal peace & joy and the physical benefits of daily practice; this love emanates through her teaching.
Since completing her first 200-hour Yoga Teacher Training program 2015, Lori has taught over 3000 hours of group classes, private sessions, workshops, retreats, and guided imagery sessions. In 2021, she completed a second 200 hour YTT with special focus on Ayurveda. In addition to practicing and teaching yoga, Lori is a National Board Certified Health & Wellness Coach (NBC-HWC), Hypnotherapist and teaches Life Coaching, Modern Spirituality, Intuitive Coaching, Health and Wellness Coaching and Meditation courses online at The Southwest Institute of Healing Arts. She recently co-hosted a beautiful retreat in Costa Rica in August, 2022 and hosted another amazing retreat at Danyasa, this retreat's venue, in June 2023.
Lori is known for her warm and inviting teaching style. She engages and challenges students to practice mindfulness, connect with breath-guided movement and listen to their bodies. She enjoys bringing stillness and movement together with breath on the mat and offers modifications to make yoga accessible to all. She currently offers in-person classes and retreats as well as live-streaming and on-demand  classes and sessions.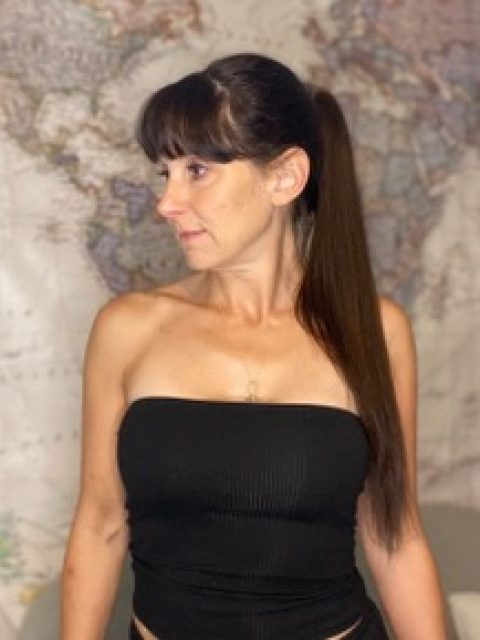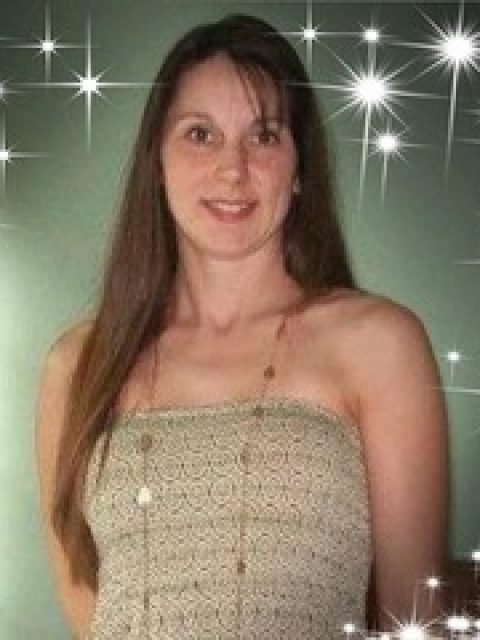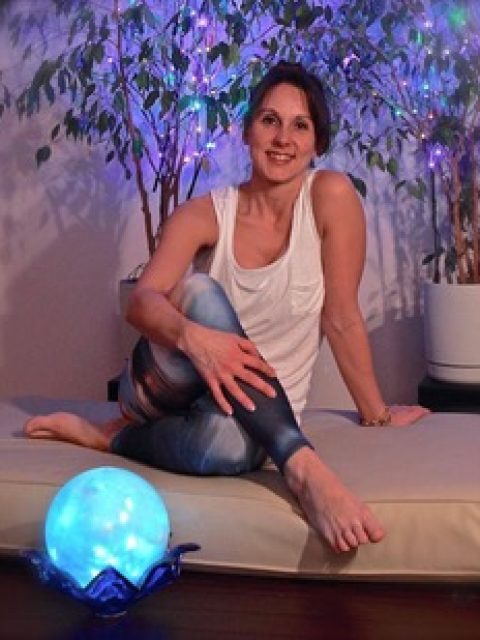 Margarita Garcia, founder of Earthbound Healing Yoga Inc. was born and raised in Ottawa, Canada. For fifteen years, she worked in federal government in health and safety and has a background in the medical field as a support worker and nurse alternate. While raising her three children, she began practicing yoga and journeying through several spiritual and meditative practices which lead her to complete a 200-hr Kundalini YTT from Prana Shanti Yoga Studio in 2015. She began teaching part-time at the studio and at her workplace where she also delivered mindfulness and meditation workshops. During a period of disabling injury and rehabilitation in 2018-2019, she became a Reiki Master, a certified End-of-Life Doula and deepened her journey with a Shamanic Practitioner.
Following successful back surgery and rehab, she found herself in the jungles of Costa Rica completing her second 200-hr YTT in Ayurveda + Hatha Yoga, another life-changing experience in which she regained health and vitality in its purest form. She has since achieved a 50-hr certification in Yin Yoga and Aromatherapy and has apprenticed with a Shamanic Practitioner through many plant medicine attunements, ceremonies and journeys. She has been practicing many types of yoga on and off for over 25 years and currently teaches Yin, Kundalini and Hatha yoga, online death doula courses and offers deep transformational spiritual & energy healing to clients using Reiki, Shamanic practices and her own intuitive ancestral gifts.

Margarita's teaching style and presence is one of calm and peace. During the session, she explains and accommodates poses to best suit your needs in a purely Zen setting with ease and grace. The practice can be challenging but is delivered in a beautiful, supportive way.
Kind words from prior retreat attendees, students and peers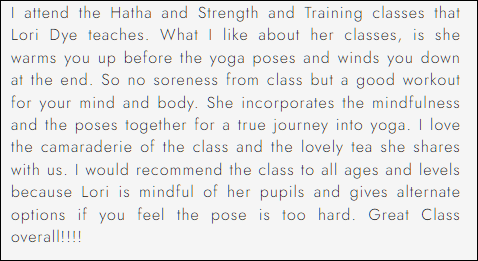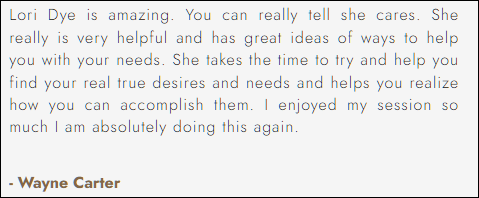 Questions? Don't hesitate to reach out:
*All purchases are non-refundable. At the time of this retreat planning, the government of Costa Rica does not require travel insurance for entry; however, it is encouraged to consider travel insurance in light of the non-refundable policy.